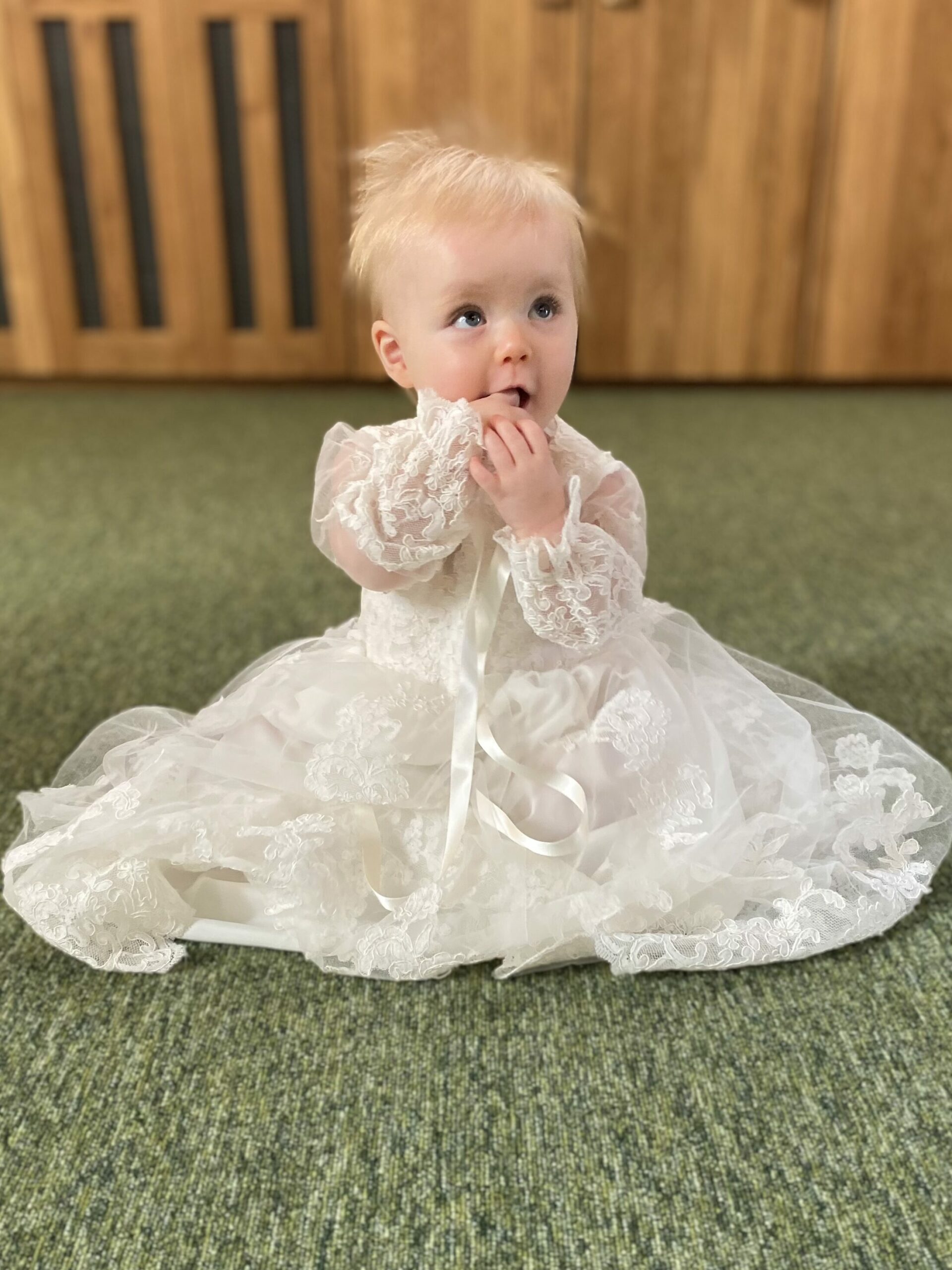 We do love a good Christening at St Peter's. The central part of the service is when your child is baptised at the font. This is a significant event in your child's journey of faith and we want to help you make the best of it.
If you're thinking about having a Christening at St Peter's, there are a few things to bear in mind. First of all, the rules vary a little depending on whether or not we are your parish church. It's helpful to have a look at the map to check whether you are or not. If you aren't it's not usually a problem, but there may be one or two extra steps in the process.
To help you understand what Christening is all about, you will need to be 'prepared', by coming to our Christening Course. This takes place on a Monday evening between 7.30 and 8.30pm. It takes three weeks and we won't book a baptism date for you before you've attended. There is a course every half term. The dates for 2022 are:
Monday 9th May, Monday 16th May and Monday 23nd May.
Monday 11th July, Monday 18th July and Monday 25th July.
Monday 19th September, Monday 26th September and Monday 3rd October.
Monday 7th November, Monday 14th November and Monday 21st November.
To book a place, contact the office on 01302 495855 or email hello@stpetersbentley.org.